Women's Team USA
American Street Hockey Institute Member
Team USA is made up of women that represent the best the sport of ball hockey has to offer in the United States both on and off the rink. The team competes every two years at the ISBHF World Ball Hockey Championships and on alternating years at the ISBHF Masters World Ball Hockey Championships for players ages 35 and over and the ISBHF Juniors World Ball Hockey Championship for girls under 20. Participating in the World Championships have allowed the players, staff, family and supporters the opportunity to represent the United States all over the world.
2007: Ratingen, Germany
2009: Pilsen, Czech Republic
2011: Bratislava, Slovakia
2013: St. John's, Canada
2014: Tampa, USA (Masters)
2015: Zug, Switzerland
2016: Banff, Canada (Masters)
2017: Pardubice, Czech Republic
2018: Bermuda (Masters) and Czech Republic (U20)
2019: Slovakia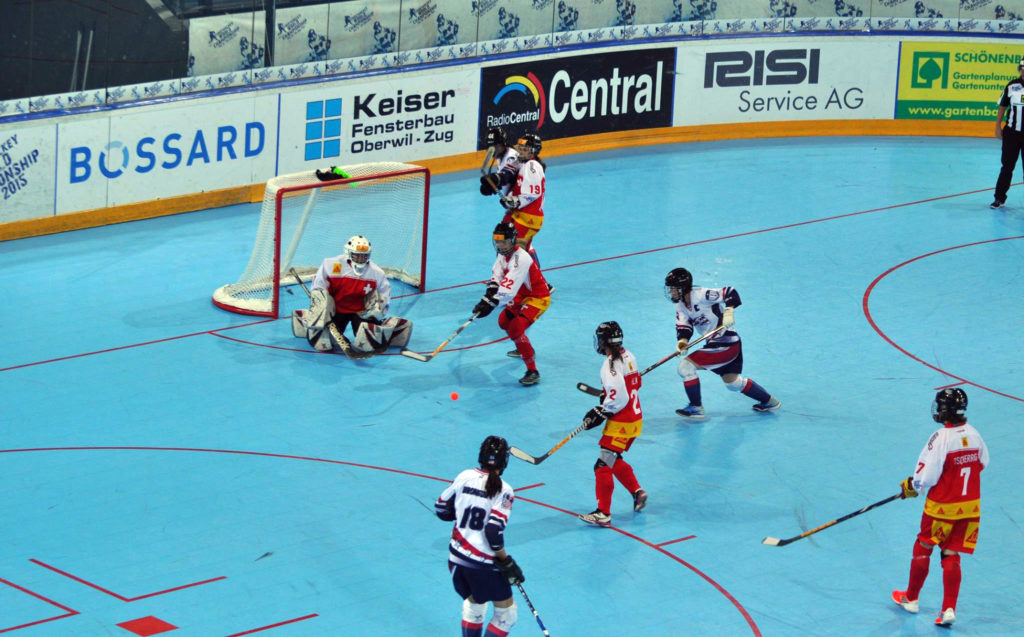 The team consists not only of players solely from the ball hockey community, but also the highest levels of ice hockey (including the NWHL and Division I college), field hockey, soccer, and more. The minimum age to try out is sixteen and ranges from sixteen and up. Players are evaluated and recruited throughout the year both on the North American tournament circuit and at select Team USA evaluation camps.
For more information on the USA Women's program and how you can get involved please contact Jason Kelly, Women's GM, Team USA: jkelly@ashihockey.org
For information about the American Street Hockey Institute (ASHI), the governing body of the USA program, please visit: ashihockey.org
For more information about the International Street and Ball Hockey Federation (ISBHF), the governing body of all international events, please visit: isbhf.com
Next up for Team USA is Master's World's in Bermuda and U20 Worlds in Czech Republic.